DIMENSIONS:
68 | 50 | 180 cm
MATERIALS:
100% RECYCLED PLASTIC
Limited edition – one of a kind
The NOISE sideboard is a balanced combination of traditional craftsmanship and simple form, achieved through the use of the latest materials, CNC techniques, and parametric programming. It was designed to stand out with its stunning visual form. This piece of furniture is the quintessence of luxury and functionality at the same time. It is made exclusively from plastic waste from recycling.
The presented furniture remains resistant to moisture and is fully recyclable. Each plastic part of the dresser is unique, specially designed, and carefully crafted. The black-and-white pattern was obtained by combining two materials, which allowed for the effect of a natural stone surface.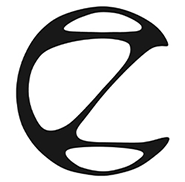 Cyryl Zakrzewski is a highly accomplished artist who graduated from the Faculty of Sculpture and Spatial Activities at the esteemed University of Arts in Poznań. With a deep passion for the natural world and a keen interest in modern technologies, he seamlessly combines these two worlds in his award-winning creations.
His exceptional knowledge in the field of digital design and sculptural craftsmanship allows him to craft futuristic yet functional elements of interior design, including unique and original furniture pieces. For Cyryl, design is not just an aesthetic form but a means of conveying a deeper message. His works exude elegance and a subtle refinement, with a hidden depth that encourages reflection on the world around us.