DIMENSIONS:
40 | 160 | 105 cm
MATERIALS:
BIRCH PLYWOOD
RECYCLED PLASTIC
THE FINISH CAN BE CUSTOMIZED UPON REQUEST

EACH PRODUCT COMES WITH ITS OWN CERTIFICATE AND NUMBER

ESTIMATED PRODUCTION TIME: 4-6 WEEKS
The Nexus coffee table is a piece of furniture that perfectly reflects the balanced combination of traditional craftsmanship and modern materials. It stands out with its original biomorphic construction, which will serve as a decorative and functional element in interior design. It will be particularly well-suited for stylish living rooms, dining areas, or offices.
The tabletop of the showcased model is made from recycled plastic, resembling natural stone, creating a perfect harmony with the precisely sculpted base. It is worth emphasizing that this unique design by Cyryl Zakrzewski is not only an elegant piece of furniture but also a social appeal, drawing attention to the need to reduce the amount of plastic waste produced by humans.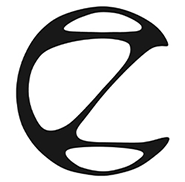 Cyryl Zakrzewski is a highly accomplished artist who graduated from the Faculty of Sculpture and Spatial Activities at the esteemed University of Arts in Poznań. With a deep passion for the natural world and a keen interest in modern technologies, he seamlessly combines these two worlds in his award-winning creations.
His exceptional knowledge in the field of digital design and sculptural craftsmanship allows him to craft futuristic yet functional elements of interior design, including unique and original furniture pieces. For Cyryl, design is not just an aesthetic form but a means of conveying a deeper message. His works exude elegance and a subtle refinement, with a hidden depth that encourages reflection on the world around us.